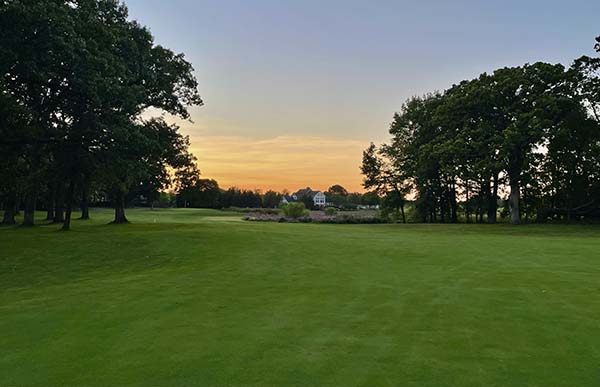 About Bittersweet Golf Club
Bittersweet…its very name suggests the complexity of this beautiful golf course. Public, while sporting private-club conditions. Upscale, yet moderately priced. Undeniably challenging, yet more fun and player-friendly than ever before with improvements made during the last decade and even in the last year with freshly renovated cart paths, vegetation management efforts and the expansion of playing corridors and sightlines. We are close to the Tri-State Tollway and Gurnee attractions such as Six Flags and Gurnee Mills, yet tucked away in a serene, natural setting.
At Bittersweet, you'll find smooth emerald greens, undulating fairways and multitiered tee boxes, meticulously manicured bentgrass playing surfaces framed by bluegrass rough, vibrant wetlands and mature oak savannas. More than great golf, Bittersweet offers immersion in nature. Each hole feels like a self-contained adventure, affording a sense of peace and exclusivity, and amazing vistas abound.
Bittersweet's multiple tee placements render it still more accessible. Whether you play from the red tees for 5,500 yards, from the blue for 6,500 or from the black at 6,900, you will face a friendly challenge with water on 16 of the 18 holes and an array of bunkers and trees to strategically avoid.
---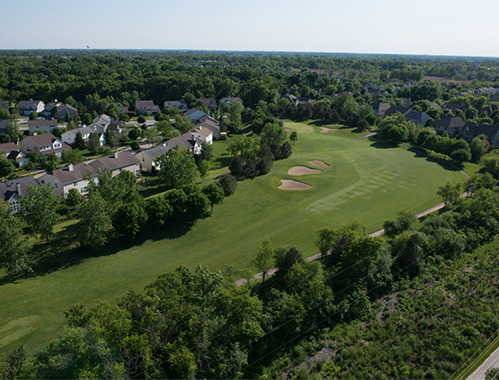 The toughest hole on the front used to be #2, but the fairway on the par-5 "Snake" has been widened, taking some of the fangs out of this beauty. Hole #8 is the toughest challenge on the front 9, a par-4 dogleg to the right with a speedy green–par is a great score here! It evokes dogleg holes at the Olympic Club in San Francisco. Hole #9 also had a bit of a reputation, but returning golfers will find a wider fairway and par much more obtainable.
While the front 9 is lovely, it can't rival the beauty of the back 9. Arguably the signature hole, #11 boasts a spectacular view from the tee; take a minute to enjoy the view before taking on this challenging par 5.
Another "jewel" on the back 9 is hole #16–a challenging par 4 with amazing views and a fast-but-true green. The finishing hole is both beautiful and daunting, a par 4 with a great view coming back to the clubhouse.
Bittersweet's 19th hole lives up to the 18 preceding holes. Enjoy delicious golf comfort food and cold beverages in our freshly updated dining room or out on the deck and patio–all seating areas afford delectable views of #10 and #18.